By Espark on Thu 11 Mar, 2021.
---
Ai-Mo Times
"The only literate tribe deserves the best in information and entertainment" August 9th, 2020 - Today, our host, 1Chill, packed together all the information gathered by our reporters: Joxteoz, Espark, Artemis, CoolNotFoolGuy, and ArcticFox. After gathering the information and finishing writing he put the text into the hands of our editors, Druid, Espark and Peaceful. Once they finished their work, Espark posted this beautiful newspaper and copied it to ArcticFox's website.
Oumaji Tribe Moon News: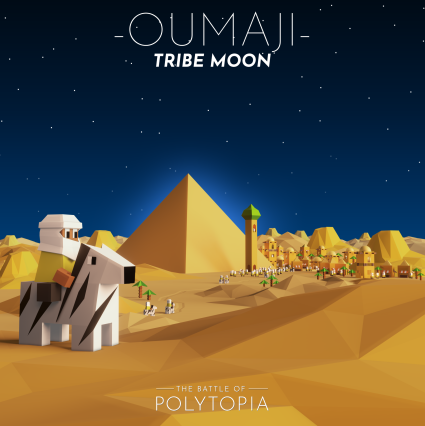 This Month's Tribe Moon is Oumaji, and with it: a new Art Challenge, requested by Midjiwan Itself. Additionally, a bunch of new and interesting lore. New Lore Piece: "The Mausoleum at Ojibake is the final resting place of Mubehasi the Undefeated, the legendary leader of the Oumaji hordes and unifier of the Seven Oumaji Clans. The nearby tower holds the records of their mighty reign, and ensures that the memory of Mubehasi lives on in the hearts of all Oumaji." The Art Challenge: Hello, @Notify,
Let's talk about the art challenge for August! We've got something special, requested by Midjiwan, himself!
Sandcastles!!!!
You heard us right! Sandcastles! Midjiwan wants us all to take one last day at the beach to soak in the last bit of Summer while it's here!
What if you aren't near a beach or it's not Summer where you live? Snow castles, dirt castles, or even a castle made out of that magic sand stuff will do!
We realize that this is going to be quite some feat to prepare for a trip to the beach, so we're giving you the ENTIRE MONTH OF AUGUST! Submissions won't be due until August 29th at 7pm UTC. Also, any sort of "sand structure" is okay, it doesn't have to be a castle, but you'll definitely get bonus points if it's clearly Polytopian.
No drawn sandcastles will be accepted.
And, to make this situation even better, in addition to the top three submissions getting a Moonrise key, the winner will also receive a limited edition bundle of Polytopia Stickers!!!
Sandcastle submissions will be posted in #sandcastle-submissions, and voted on August 30th.
If you have any questions, contact an admin or moderator in #oumaji-discussion.
---
In other news, I wanted to inform you all that I plan on livestreaming Moonrise on Twitch on the 7th at 12pm PDT (7pm UTC). There will even be some Moonrise keys given away! I'll post more info on this that morning, so stay tuned!
Lastly, we changed the giant emoji to match the Oumaji.
That is all, good luck!
This is all, there is no news about the in-game challenge.
-Zoythrus™ | Midjiwan's Prophet
Moonrise Release
In the words of a certain Midjiwan's Prophet™: The wait is finally over! On August 4th, Polytopia: Moonrise was officially released to the public at a discount price of $10.04 USD, down 33% from the normal price. This discount lasts for a whole week, meaning you can still pick up your discounted copy at https://steam.midjiwan.com until the 11th, after which you'll have to pay the full price of $15.06 USD. For those of you who may be considering buying the steam release of the game, some features of note include: All 12 normal tribes included with purchase, the three special tribes are available as DLC (also discounted until the 11th) More map customization including Options for larger 400 and 900 tile maps The ability to choose how much water is present in the map (ranging from virtually no water to a scattering of islands) An updated friend system which eliminates the need for long, clunky friend codes In-game multiplayer match-making Customizable turn time-limits in multiplier games, ranging from 5 minutes to 7 days The ability for multiple people (and AIs) to play the same tribe in one game A new game-mode called Infinity, where you can play however you like for as long as you like (You can even play against 0 opponents, and accomplish things like millions of stars with enough patience)
However, there is more information to be considered: Most, if not all of the above features will eventually be coming to mobile as well, although we don't have an exact timeline yet, and there are no plans for cross-platform support, even after mobile has all the same features as Moonrise. If you have any questions about the steam release, you may want to check https://steamcommunity.com/app/874390/ discussions/0/2649756041876569670, the Moonrise FAQ page. Along with the public release, there has been a sudden influx of 15 player 900 tile map, 5 minute turn games, where almost everybody gets kicked in the tribe picking phase due to not realizing how short the turn limits are.
Skirmisher Tournament News:
The semi-finals are now full and the tournament is closed. Going forward, only semi-final matches will be assigned. Congrats to all that made it to the semi-finals.
The tournament directors want your feedback! Please help us improve future tournaments by filling out the skirmisher survey. http://gg.gg/skirmish
Here is the lineup for the semi-finals:
Host 2nd pick 3rd pick Aris C0unse1 Thebosss QuasiStellar Kunegetes Bakalol zorken Dziumbas Callmesusan
Below are the players who have qualified for the lower semi-finals and a shot at the runner up (10th place) prize:
Poisonshadows#3042 Th3r3alwall#3078 aido#0763 Jonc#0245 pomthom#9917 Imakesyougoboom#1845 Wonder2in 2#9850 Joyoung23#7226 willa007#9289
The line-up for the lower semi-final games will be announced in a couple days. Players will have that time to finish any ongoing games as some may benefit from their overall win/loss record for the seeding of their lower semi-final matches. For all other participants, feel free to play out and report the wins for your last matches. Players can still increase their position on the final ranking. Reporting a loss is no longer required. No new matches (other than the semi-finals) will be assigned.
Polytopia News:
This week, we had a pretty major event: Zoythrus streaming Polytopia: Moonrise gameplay, and doing a giveaway, with Moonrise Steam Keys. Also, our server hit 25 Thousand Members, and we got an announcement about a new event, made in about the milestone hit by our server: @Notify
We have hit 25K members!! You know what that means?!?!?!
A POLYMEMES COMPETITION!!!!
Yes, you heard us right, POLYMEMES!
We're going to be running a weeklong competition where you can make some dank Polytopia memes, and the top 3 winners get a Moonrise key, with the main winner getting a pack of limited edition Polytopia Stickers!
Rules: One submission per person The memes must be clearly Polytopia-related No reposts, we want to see new memes Submissions go in #25k-meme-challenge Submissions end on the 12th, 12pm PDT (7pm UTC), and voting will last for 24 hours.
Good luck! -Zoythrus
In summary, there are a lot of people talking about the Steam Release, and bugs are reported, the majority of them coming from Moonrise, and we haved another confirmation of the Diplomacy update.
Ai-Code
There is a channel in Ai-Moya called #admins-cant-see, where supposedly, admins cannot read any of the messages sent there. However, it appears as if occasionally, some messages do break through. According to Druid, "I can see through the mist a single message…" (AKA not using channels correctly)Since that message was sent by an admin, some users started to get worried. Quissberry and Peaceful then decided to start encrypting some of their messages and placing them behind spoilers to make it harder for admins to read it. The messages started out just being encrypted with base64, but admins quickly figured that out. Then, the base64 was converted entirely to hex, but that still wasn't enough. Finally, the letter "g" was added in between every hex pair and at least one more step was done. Artemis, an admin, saw through the g after several hours, but none of the admins have figured out the next step, after decoding from base64. As of now, these encrypted messages cannot be understood by admins, even if they manage to break through the mist. It appears as if the channel name "admins-cant-see" might actually hold true, at least for now.
UPDATE 8/8: All messages about Ai-Code are now in a brand new server. If you are a non-admin and want to be invited let me know and I'll DM you the link. Additionally, Ai-Code 2 was introduced, which is more secure than the original Ai-Code.
A Quick Word From Zoy
In other news, Zoy has recently shared that one of his pet projects is a Polytopia-based mod for the game Stellaris - an exploration and empire building game set in space, where you have to manage your rising empire against other space faring civilizations through diplomacy and warfare.