By Espark on Sat 13 Mar, 2021.
---
Ai-Mo Times
"The only literate tribe deserves the best in information and entertainment" January 31st, 2021
This week we present the information gathered by our reporters: Espark, Druid, and Mantis. After finishing their writing, they put the text into the hands of our editors, Espark and Dust. Once finished, they published this beautiful newspaper at ArcticFox's website.
Polytopia News:
Zoythrus' Birthday January 28th Zoythrus, a server manager, celebrated his 29th birthday. As he did last year, Zoy gave out several Steam keys in honor of his special day. Fifty five people wished Zoy a Happy Birthday, including this delightful gif.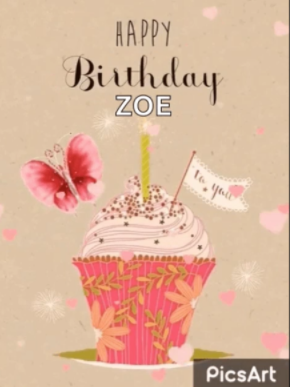 StatBot Broken Statbot, also called PolyStats, not tracking activity level since Jan 26th. Initially, the bot devs thought the problem was from a delay in tabulating the activity.
On Jan 27th, Statbod admin, Lando said, "There is an ongoing issue where Discord's peak traffic time is causing data to get backed up and then it's processed in the evening. This may result in stats not updating to reflect data from the past several hours."
A few hours later, the admin wrote, "It turns out the situation is worse than I thought. The "upgrade" from before must have really put the database on some garbage hardware … I've diverted new voice and message data to new tables that will hopefully allow the database to keep up with demand while I figure out what to do from here."
From the comments in the statbot server, it appears that many other servers are having the same problem.
As of this publication, statbot is still not accurately reporting server activity. However, the server bot staff seem confident that the data is being saved. One of the bot support staff wrote, "Your stats are not lost and are being recorded, they are delayed in displaying due to the issues we are having with the new infrastructure, it's a high priority issue and it's being actively worked on"
You can check to see if statbot is keeping track of your activity by typing s?me in a bot command channel in main or }me in Ai-Moya bot commands.
Polycraft mods On January 26th, @spaRick | Spark Gang! and @Rychu/Rysiaczeq were promoted to PolyCraft mods. A post on January 22, had asked for applicants for four Polycraft mod different positions: Builders, Technical People, Community Builders, Event Planners. According to Jusnip, Rychu was promoted as a builder and Rick was given the technical position. A server manager explained that the reason why all four positions were not filled was because, "we were only looking for two moderators, but weren't quite too sure what we were looking for/who would apply, so we gave some options."
When asked what it was like becoming a mod, Rick said, "It's a bit of getting used to. Have had multiple times that someone in chat asked to trade something or do something and I then almost respond but then realise that I'm a mod now and shouldn't/don't need to do stuff like trading anymore. Helping the other mods / players is nice though."
Rychu added, "[Being a mod] is quite pog. I get access to cool status effects. I created a murder machine (aka dog) that can 1 hit kill you. About the more formal part of being a moderator, I enjoy what I do mainly because I volunteered to be a mod. The crew is nice and I love the fact how well organised we are. I am still learning so I may make some mistakes but overall I am pretty satisfied."
Currently, PolyCraft has 14 mods, however only a fraction of them are seen online regularly in PolyCraft server. Some of the more dedicated PolyCraft mods have expressed frustration that the staff are short handed. Jusnip, the most active PolyCraft mod said, "Quite frankly, I'm just happy we have more help now. I like them so far. there's a bit of a learning curve for them, but it should be good to have new mods helping us out with projects."
Most PolyCraft players are glad to see new staff appointed to the server.. Others have doubts about the two new moderators. Ospark said, "As far as the new moderation goes, I haven't seen much of Rick_kik. However, I'm utterly baffled at how Rysiaczeq seems to be taking the new role. Perhaps this stems from my lack of knowledge, but everything I see of him revolves around messing with commands and items only admins can exclusively get. The only time I've seen Rysiaczeq partake in any of his duties was trying to resolve a scenario he had absolutely no context for, which resulted in an unfair outcome that even he refuses to justify."
Recently, the main issues players want handled better by server staff is PvP and tribe wars. Although most players enjoy PvP, some players want to opt out of that aspect of MineCraft. This has caused friction between people who want to fight and those who don't. Recently, a war between Aquarion +Vengir vs Quetzali+Bardur broke out, although all sides agreed to the battle beforehand. Last week, a spate of killings of defenseless players by some Aquarion members, Fifuna, Mourenin, and Soull3sss, prompted a debate about how much PvP should be allowed.
One of the Aquarion attackers said in his defense, "How can I start a war without killing first?"
Others feel like the PvP rules are reasonable, but not enforced. Ospark said, "The rules for PVP set by Zoythrus and the other Polycraft mods are good. They ensure people who want to engage in PVP can do so, but also protect those who simply want to live and let live. However, the enforcement of these rules is a joke. Within the past week alone, these were broken a multitude of times, and the worst that occured was a revoked ban."
Time will tell if the addition of the two new mods will help with enforcement of the rules or opportunities for better PvP.
Ai-Mo News:
Ai-Mo Tribe Moon February is right around the corner, which means it's time for the Ai-Mo Tribe Moon for the Polytopia community. Ai-moya has several events planned to celebrate - a game play challenge, and art challenge, and a PolyCraft celebration and we want to assertain our place as the most active tribe. We expect the main server will also host the usual art events and merch discounts.
The first event in Ai-Moya will be the in-game challenge - see rules below. In the second half of the month, we will announce the art challenge. The Polycraft celebration will feature a decorated Ai-Mo capital, llama parade, issi tea shop, and nitro prizes for players who earn more than 75 tribe cumulative points for Ai-Mo over the course of the year. Be sure to ready next week's edition for screenshots of the dressed up Ai-Mo capital.
Super Mind Bend Challenge February 1-14th
As Ai-Mo, mind bend a crab, dragon, or gaami 3 AI on crazy difficulty Domination
You can submit up to three entries for this challenge, one for each special super unit type (crab, dragon, and gaami). Deadline is Feb 14th, 8 pm UTC. The fastest submission to mind bend a special super unit playing as Ai-Mo will be awarded one month free nitro. Three prizes will be awarded, one for each type of special super unit. Post submissions in #super-mind-bend-challenge in the Ai-Moya discord server. Submissions need to include a screenshot that shows the converted super unit as Ai-Mo and the game stats screen on the same turn. Anyone can participate in the challenge (not just regular Ai-Mo members).
Boost Your Activity This Month
Between creating beautiful art and proving prowess in the game, we would like to see every Ai-Mo member as active as they can be on the main Polytopia server. If this boost in activity is even just in the #Ai-Mo-monastary, let break the previous record. We want more than just idle banter at all hours, we want to see conversations ring through the server at all hours of the day and we would like a to see tide of cyan names flood the public channels such as #general and #polytopia. Don't forget the command !besttribe ;) [Please do not spam or be malicious to the server in any way- This is all for fun.]
Ai-Mo Conversations In the Monastery and within Ai-Moya we see similar but very separate conversations. While the Monastery has shifted to mostly conversations on Polycraft the occasional conversation will sprout discussing other topics such as Dungeons and Dragons(D&D), UTOP and art. In Ai-Moya we see many more conversations geared towards coding, how discord bots work, and thoughts of their improvements. Throughout the many different channels of Ai-Moya we can see [civil] discussion of controversial ideas, organization of the Polycraft members and even games like D&D being played. We even have channels to help coach players through games. There are even plans to unarchive a channel and give it new life.
Ai-Mo PolyCraft In honor of the tribe moon, Ai-Mo will host a llama parade every weekend. The first was held today. At one point the llama parade included twenty one llamas and twelve players from many different tribes. A couple PolyCraft mods joined in, distributing banners and shooting blue fireworks into the night sky. The long line of llamas looped around the Ai-Mo town several times before heading to Quetzali and then back to Ai-Mo.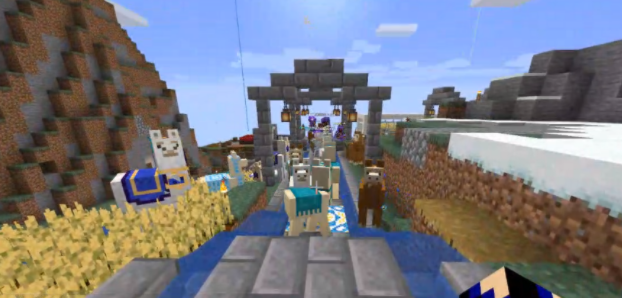 In addition to events this month, Ai-Mo will be establishing a tribe council and a judicial panel. All active PolyCraft players are invited to join the tribe council. We want our tribe activities, resources, and projects to be as inclusive as possible. The judicial panel will have three members, elected by Ai-Mo PolyCraft players, and serve only to arbitrate disputes and settle conflicts.
Who's muted this week?
Disclaimer: Many mute and ban commands are executed on admin only channels. Some fields below will show 'unavailable' because the commands were not performed in public channels. In some cases, the data can be inferred from context and will be placed in parenthesis.
| Date | Staff | Perpetrator | Punishment | Duration | Reason |
| --- | --- | --- | --- | --- | --- |
| Jan 24 | DirtBag | Bill Aquanaut | tempmute | 52 weeks | Unspecified * |
| Jan 25 | Kahuna | asssv | tempmute | 1 hour | NSFW |
| Jan 26 | Tama | Pedro | tempmute | 24 hours | Goofy is a funny animal... |
| Jan 26 | Paxu | Drizzle Paw Laker | tempmute | 24 hours | NSFW |
| Jan 26 | Hoodwick | HolyKhamelk | tempmute | 1 hour | stoopid* |
| Jan 26 | Cathy | xan | tempmute | 8 hours | no (NSFW) |
| Jan 27 | ForeverBlue | asssv | mute | uspecified | Unspecified (pinging admin) |
| Jan 27 | Paxu | llamo boi | tempmute | 4 hours | g mode (pinging admin) |
| Jan 27 | Cathy | poop guy | tempmute | 8 hours | Oslo City is... |
| Jan 27 | Cathy | AndPoison | tempmute | 4 hours | OEOEO |
| Jan 28 | Cathy | Angryhermit | tempmute | 2 hours | holy |
| Jan 28 | Cathy | Outcast | tempmute | 2 hours | fucking |
| Jan 28 | Cathy | KING KRAB | tempmute | 2 hours | Shit (spam) |
| Jan 28 | Cathy | sophiacastle | | | The medical name, derived... * |
| Jan 28 | Cathy | Bill Aquanaut | tempmute | 4 hours | quokka* |
| Jan 28 | ForeverBlue | Bill Aquanaut | Ban | uspecified | Oumaji is now illegal (pinging admin)* |
| Jan 29 | Hoodwick | ftag15 | tempmute | 1 hour | OMG… * |
| Jan 29 | Hoodwick | idk_what_to_call_myself | tempmute | 1 hour | TERRIBLE…* |
| Jan 30 | Paxu | xan | tempmute | 4 hours | enward |
| Jan 30 | Cathy | sandwich | tempmute | 76 hours | Elms (spam) * |
| Jan 30 | Cathy | JJbrothe | Mute | uspecified | ok |
| Jan 30 | Cathy | JohnPee | Mute | uspecified | ok |
| Jan 30 | Cathy | Cata | Mute | uspecified | no |
| Jan 30 | Cathy | Bardur Giant | Mute | uspecified | no |
| Jan 30 | Cathy | poop guy | Mute | uspecified | no |
| Jan 30 | ForeverBlue | rat | Mute | uspecified | no thanks |
| As always, thanks to everyone who helped make this newspaper possible. Keep up Ai-Mo! | | | | | |