By Espark on Sun 10 Jul, 2022.
---
Ai-Mo Times
July 10th, 2022
"The only literate tribe deserves the best in information and entertainment."
Polytopia News
Diplomacy Derby
The Diplo Derby is an elimination style tournament inspired by the recent Diplomacy update where each round, the top half progresses. Every round has an assigned tribe with a free tribe alternative. Games and opponents are assigned by directors. No rematches (or as few as possible). All matches will be ranked and tracked using the PolyElo bot in the PolyMain discord server. Teaming, even secret teaming, is allowed and expected.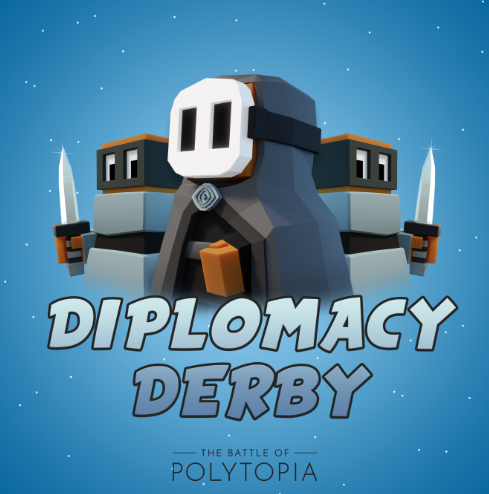 EightySix said, "I am itching to lose on the first bracket"
Swapblock said, "Imagine the power of embassies here!"
Draws4 said, "Let's talk strategy. What everyone should be focused on right now is the first round, Bardur, with 8 players crammed into a Normal sized map. Expect Lumber Huts, Custom Houses, and Embassies galore in this format. From my experience in a few practice games, the board quickly devolves into a mad scramble to get your neighbors out of the way ASAP (either by allying with them or eliminating them) so that you can worry about grander threats keeping you out of the top 4. But remember, there's a reward for being the trickiest player on the board. Last man standing gets a bonus as well. With all this said, a little luck never hurt anyone. Good luck, and may the best player win."
Definitely Not Communist Wario said, "If there was Polaris I'd definitely join. I'm still considering joining even without it though."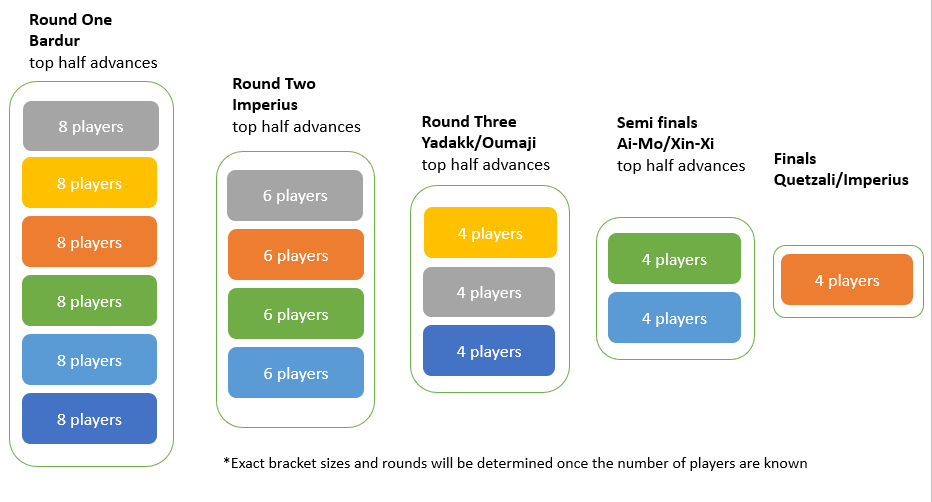 As of publication, over 380 people have signed up and gotten the Diplo Derby role. Games will be assigned by Directors starting July 12th.
The over heal bug
In the most recent diplomacy update, game version 2.2.1, also called v81, players noticed several bugs, including a way to overheal units beyond their normal health. Using a mind bender or mycelium are two known ways to boost a unit's health. Some also say that auto-healing (not moving a unit and letting it heal automatically) may also over heal a unit.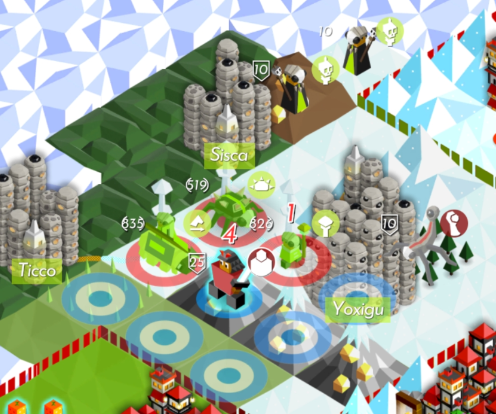 Extraterrestrial said, "I like having 41 hp giants"
Kapola said, "I once lost a 1v1 against a PolyChamps player because they got a 12 hp warrior which I couldn't kill in two rider hits that had sieged one of my cities."
Espark said, "I'm so proud of myself. I won a FB league 1v1 match with Ai-Mo using a mind bender to over heal riders,"
Even the PolyCalc bot has taken the over healing bug into account

Zoythrus, the community manager, said that the devs are aware of this bug and plan to fix it in the next update.
Change in PolyMain Mods and Admins
In the last month, there have been some big changes in the PolyMain server moderation staff. Ember, PrancingPony, Kahuna, Snowgurl, and Cody are no longer mods. Snowgurl's leave of absence is mostly due to medical reasons. Ember, Pony, and Cody were all buddies and felt they were not having fun in the server anymore. Kahuna said in an announcement, "It is time for me to step down and retire from the role and pursue other things (Such as making sure I graduate from University for example)."
Also, in June, three new mods were promoted to admin - Lelia, Espark,and Tama (although Tama's promotion was more a return to the position after a temporary leave). Tama holds the number one spot on the Mee6 rank leaderboard with Espark close behind.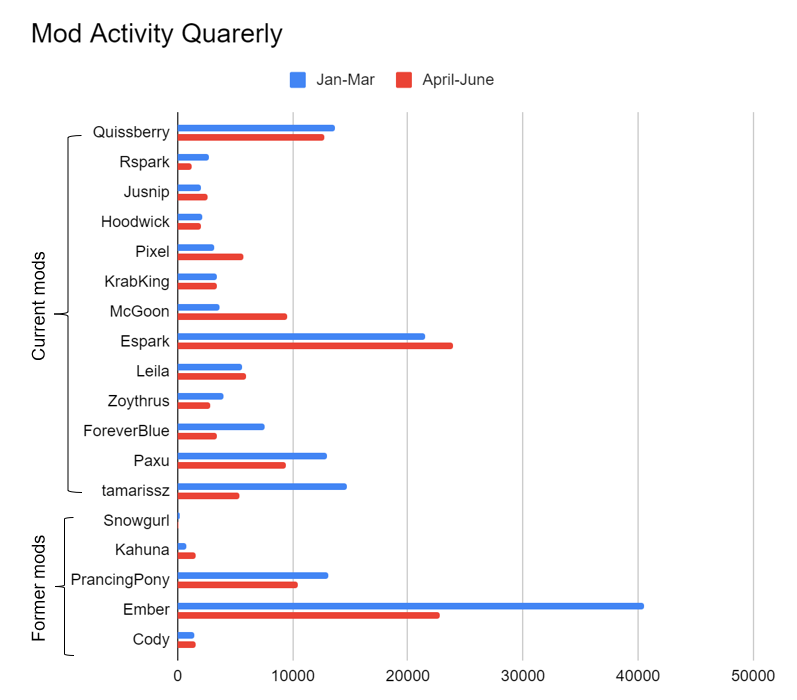 Quissberry said, Yeah, we needed new admins for a while, and I am glad we now have new ones.
Taggart said, I'm happy that the old generation of moderators got promoted to admin. The admins we currently have are good people. Good mods to good admins. We've had some people resign but that's ok
Espark said, "I think it is very cool there are more girls on the admin team than boys. I never thought it would happen and I think it is delightful."
Ai-Mo News
Congratulations to Ember#2917 for their winning art in the PolyPride art contest. Thanks to everyone else for making Poly-Pride fantastic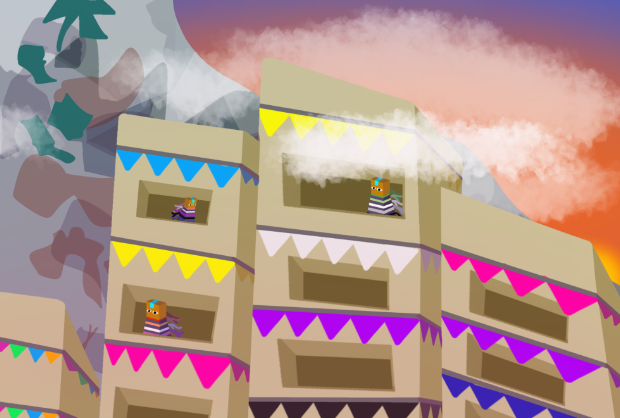 Interview - Viera, fan artist
Fan artist, Viera, made the official art for the most recent Zebasi tribe moon promotion. He shared with the Ai-Mo Times his process of making the art
Espark: How long did it take you to make the art?
Viera: I started it at the 7th of June and only finished it at the 30th on June, so 23 days
Espark: What other art do you make?
Viera: I also like to draw, a while back I drew socrates punching a sophist
Espark: How long have you been making blender art?
Viera: I started making it at the xin-xi tribe moon of 2021, so it's been a while. Over a year.
Espark: What do you recommend for people who want to start making blender art but have never done it before?
Viera: Start with trying to learn something easy, then try to learn harder and harder stuff. If you have any problems try to search how to fix it or go on a blender related discord server to ask for help.
Espark: Can you share how you make the art? What is your process?
Viera: Alright so, here's a sketch that I made before starting to make the image on blender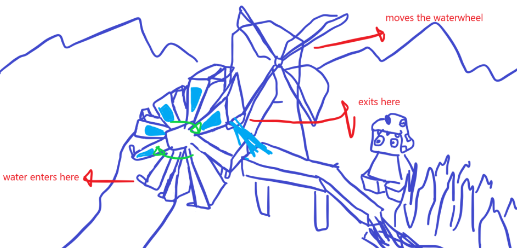 Here's the first lake mazimwa that I made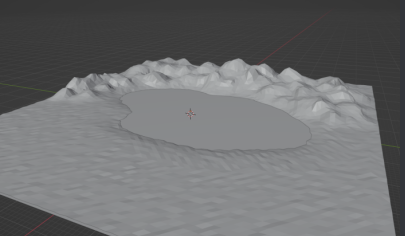 I didn't like it though so I deleted everything except the mountains and put it on another lake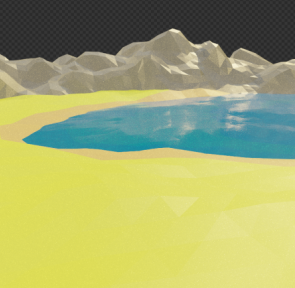 Then I made a zebasi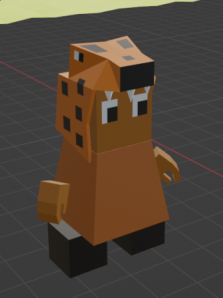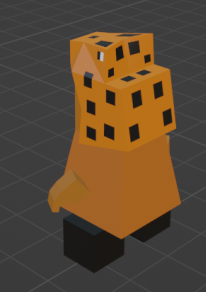 and then made the windmills, trees, the channels and a house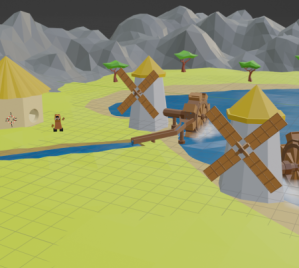 After that I started making the plants. Here's the first one that I made, inspired by sorghum. The second one that I made was inspired by millet.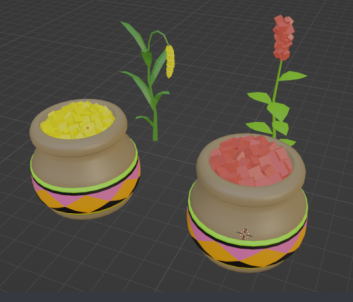 I'm not sure what is uzu and what is z'nula. That's a good thing to ask zoy. I like to imagine that the red one is uzu and the yellow is z'nula. Then I made other types of vegetation in the back, like grass and bushes, I added the waongii and started adding the other crops after making the soil a bit more dark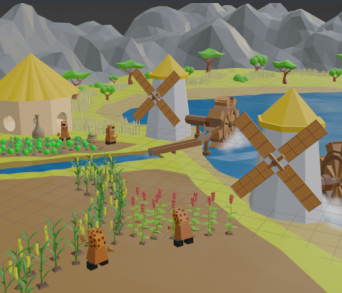 After I finished that, Zoy asked me to add some giroffes.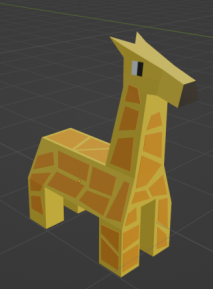 So I made them, added a sky and rendered the final image.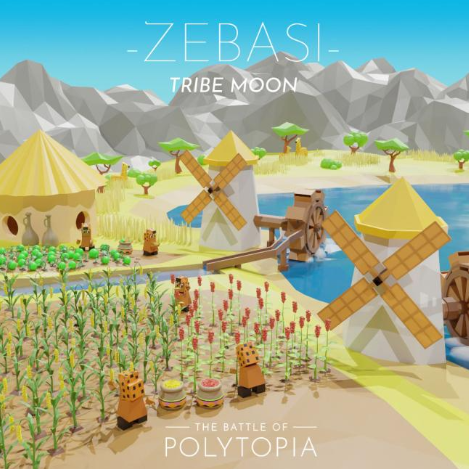 Credits
Thanks to all our contributors, Espark, viera, and Hoodwick, and also to our readers. A big thanks to Artemis for setting up the website for the newspaper.
If you want to submit a piece to the newspaper—art, news article, opinion piece, puzzle, etc.—let us know in #article-suggestions.
Keep up, Ai-Mo!